DELIVERY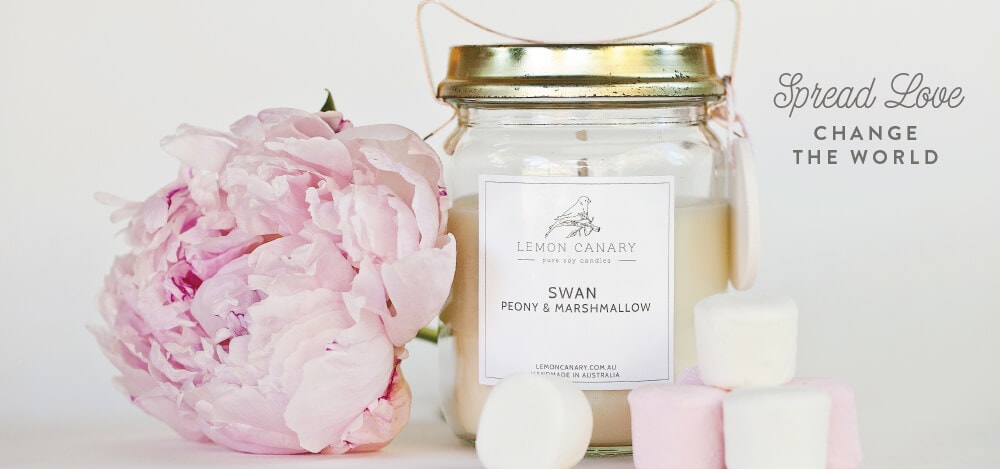 Just a little note to let you know how simple delivery is when you order our beautiful handmade soy candles with essential oils and crystals, gift hampers, organic essential oils, reed diffusers, soy wax melts or other love filled organic products.
Australia Delivery
In Australia delivery is FREE when you're order is $99 or more. When you're order is less than $99, a flat delivery fee of $12 is added at checkout.
We use Australia Post's 'Parcel Post' service for most deliveries. If you require the 'Express Post' service you'll need to make a request in the order details at checkout. We will then contact you for the additional payment that is required.
A limit of 1 delivery address per order applies. If you are sending gifts to multiple recipients please make a seperate order for each recipient or get in touch with us.
International Delivery
If you're from outside Australia, we no longer ship worldwide via our online store. We do ship to New Zealand. There is a flat delivery fee of $40 to New Zealand.
We put lots of love and care into every candle and product made in our lovely bespoke studio. We make and hand pour in small batches. There is no hurry because beautiful things take time. So when it's time to deliver we try our best to use the best couriers available.
Our hope is that you enjoy the incredible quality of our natural products and that they bring you happiness and create a loving space in your home.
Lots of love,
The Lemon Canaries xo
P.S. If you're a wholesaler or stockist of Lemon Canary candles and organic products this delivery info isn't for you. Please contact us for your area's delivery details. Chat soon.

FREQUENTLY ASKED SHIPPING QUESTIONS
Q: When will my order arrive?
We are a bespoke studio that makes and pours your order especially for you. Making and packing your order ready for dispatch can take up to 7 days before it leaves. Then your package of goodies is in the hands of our shipping providers. All parcels ship via Australia Post.
Track your order with Australia Post here: https://auspost.com.au/track/
If you don't have your tracking number just send us an email.
The best answer to the question of when your order will arrive will come directly from the freight provider as they have the systems in place to give you the information you need.
We are always here to help and if you require an order urgently please include your request in the Special Instruction section in the Checkout. We don't want to let you down, so if we are not confident we can meet your request we are happy to refund you your purchase.
Q: Do you ship on public holidays?
No, as our shipping providers do not work on public holidays. This means we do not ship parcels on National or Western Australia public holidays.
Q: How much does shipping cost in Australia?
Orders over $99: All orders over $99 ship FREE Australia wide.
Orders under $99: When you're order is less than $99, a flat delivery fee of $12 is added at checkout.
Q: What does "Authority to Leave" mean?
Authority to leave means that your package will not require a signature upon delivery. This is great for people which are often at work when the postman/courier arrives, as they don't need to be home for delivery. Please note, if you select "Authority to Leave" Lemon Canary will not be held responsible for any parcels which are lost/stolen/mauled by your canine. We do not recommend selecting if you live in a gated complex, or unit block. CHOOSE AT YOUR OWN RISK!
Q: Can I come and collect my order from your store?
Yes, you sure can. You will need to make an appointment because our studio is not open to the public and before you come make sure your order is ready for pick up.
Q: Do you ship internationally?
Sorry, we no longer ship outside Australia and New Zealand.
Q: Can you deliver to an Australian PO Box?
Absolutely yes!